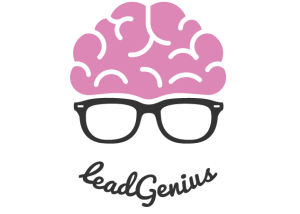 We oftentimes boast that the companies we support at Bee Partners rarely 'pivot'. We like to say this because a pivot implies that the Founders' original Deep Market Insight perhaps was never so 'deep'. But sometimes, that Deep Market Insight yearns for an optimal use case, and needs a second element to blossom.
When I first met Anand Kulkarni in 2011, an Industrial Engineering PhD candidate at UC Berkeley, he had a vision for leveraging the global network of human intelligence through their mobile devices. His team wanted to combine this distributed network of underutilized talent with the demands of businesses everywhere for work, producing fair wages for those most in need.
We were hooked with both the nobility of the effort as well as the potential for scalability. After courting Anand and his team for months, we embraced the opportunity to invest way back in 2011.
Now called LeadGenius, the company is a sales acceleration solution that provides sales teams with a much more efficient way to prospect for new clients. All too often, companies spend their time on lead generation, data enrichment, and targeted prospecting, instead of focusing on closing deals.
Today, the company announced its $6 million Series A financing, led by Sierra Ventures. Tim Guleri has joined the company's board. We re-invested in this round, and are proud that LeadGenius is now a top holding in the Bee Partners portfolio.
As one of its first investors, Bee Partners is honored to join Sierra Ventures and others in celebrating LeadGenius' Series A milestone. This financing further validates UC Berkeley as a deep vein of entrepreneurial activity and opportunity, and we continue our efforts to support this ecosystem in various ways. Feel free to reach out if you'd like to learn more about our involvement on campus. Congratulations Anand, Prayag and David… and Go Bears!
While the original description seems miles apart from LeadGenius, the underlying insight remains the same. It's not feasible to simply generate a list of qualified leads from the internet. Instead, you need a data-analytics machine to generate lead data at scale, and then leverage human intelligence to properly prospect, qualify and reach out to leads. That's LeadGenius! The company now enjoys a large talent pool of workers, worldwide, who are paid fair wages and who can advance in compensation and responsibility based on performance.
Please share LeadGenius with your sales and business development teams, as we are confident that they will benefit from leveraging this powerful tool.