Congratulations to Co-Founders Nuha Siddiqui and Kritika Tyagi, along with the entire erthos team, for closing a $6.5M Series A! Read more about erthos's technology on their website: erthos.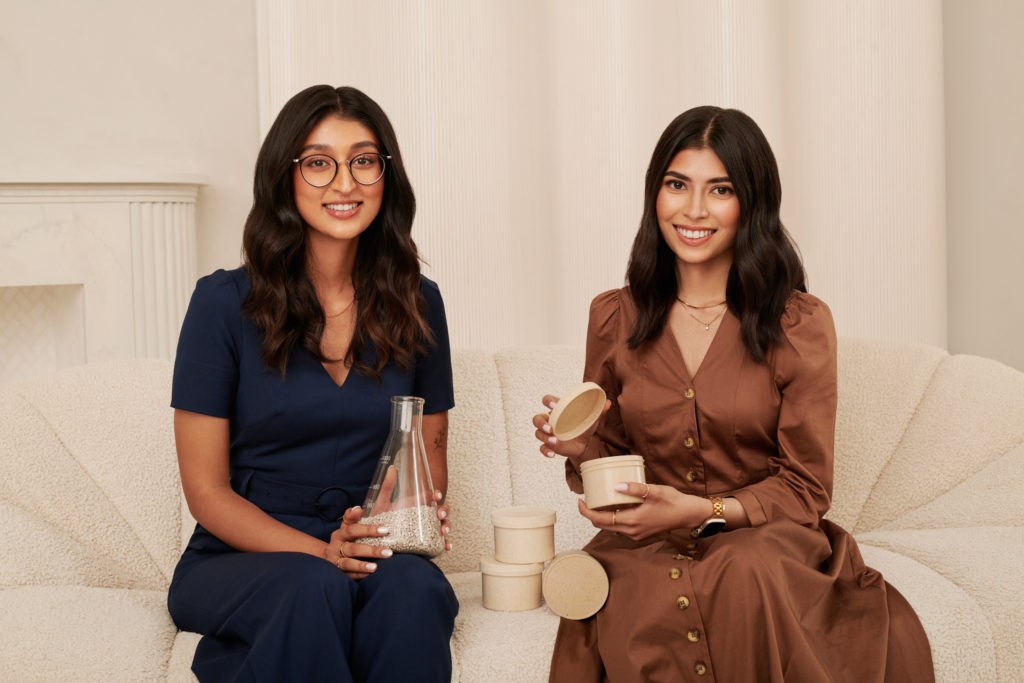 Kritika Tyagi (left) and Nuha Siddiqui (right)
From erthos's Announcement on Forbes:
Today, Forbes 30 Under 30 North American listers announced that erthos has closed an oversubscribed $6.5 million Series A round of funding, increasing their total financing to $11.2 million. The round was led by Horizons Ventures, most commonly known for its investments in Impossible Foods and Spotify. Additionally, the round saw participation from European-based Francis Family Fund, Telus Pollinator Fund for Good, and the esteemed women in technology funds Thrive Venture Fund at BDC Capital, and the51 Food & AgTech Fund.
"We are thrilled to join erthos to radically invent new building blocks of single-use plastics by harnessing the power of nature to offer a truly functional, scalable, and compostable solution to our world," said Wayne Cheng, portfolio curator at Horizons Ventures.
Monumentally, the financing announcement coincides with erthos achieving compostable certifications that validate its biomaterials for commercial-scale injection molding across 15 unique industry applications. The erthos resins are fully compostable.
With about 50% of startups dissolving within five years, erthos is proudly commemorating its fifth anniversary. CEO Nuha Siddiqui has never wavered in her vision of a plastic-free future since first conceiving of erthos as a research project at the University of Toronto. She and her cofounder, Kritika Tyagi, tirelessly prototyped packaging materials while juggling their respective degrees, eventually deciding to scale their project into a full-fledged business.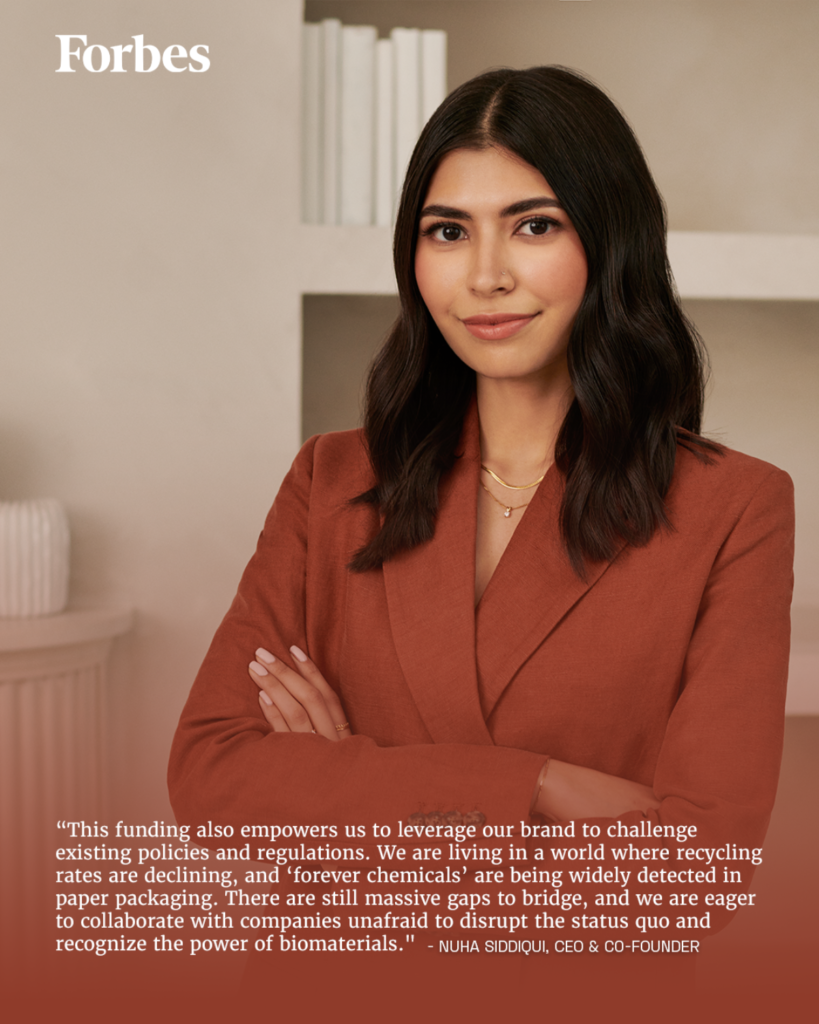 Nuha Siddiqui, CEO & Co-Founder
Since then, erthos has propelled its biomaterials platform by expanding its bio-based ingredient database and integrating AI-powered tools to swiftly design sustainable resins for a number of leading CPG brands and plastic manufacturers. In developing it value chains to transform the plastic industries, erthos has built industrial relationships with packaging, retail, personal care, and fashion companies. One of their notable partners is industry giant AB InBev, which was a finalist in the Packaging Europe 2023 Sustainability Awards thanks to erthos materials.
Moreover, erthos has embarked on a transformative partnership with Atlas Copco and Vidon Plastics to launch high-volume, sustainable auto-packaging materials for net-zero production facilities. Anthony Salisbury, portfolio product manager at Atlas Copco, explains, "As our automotive customers focus on their responsibilities for sustainable vehicle production, it is vital to us, as a significant supplier, that we help meet these challenges. We're delighted to work with the experts at erthos as we strive to do this!"
In an exclusive interview with me, Siddiqui shared her perspective on the company's next phase and the current landscape. "Our recent round of funding empowers us to leverage our brand to challenge existing policies and regulations that, upon closer scrutiny, are neither inclusive nor comprehensive. We are living in a world where recycling rates are declining and 'forever chemicals' are being widely detected even in paper packaging. We are eager to collaborate with companies unafraid to disrupt the status quo by harnessing powerful biomaterials."
One of the greatest challenges that the cofounders of erthos have faced in their entrepreneurial journey is bias against young women of color. Men have traditionally dominated the manufacturing and materials industry, with less than 30 percent identifying as women.
But Siddiqui and her team's perseverance and grit have paid off. Erthos has gathered a world-class team of scientists, engineers, and everyday environmentalists, 52 percent of whom identify as women and 67 percent of whom are people of color.
Siddiqui has this advice for aspiring change makers. "The climate crisis needs our immediate attention. You don't need to be an expert, and you don't need to have decades of experience. All you need is curiosity, a lot of courage, and a deep sense of responsibility to our planet. We all have to believe that every step makes a difference."
With an optimistic lens toward the future,
the latest round of funding will catapult erthos' commercial and technological
growth. It also will allow the company to support more leading CPG brands and plastic manufacturers across North America and Asia by supplying natural resins.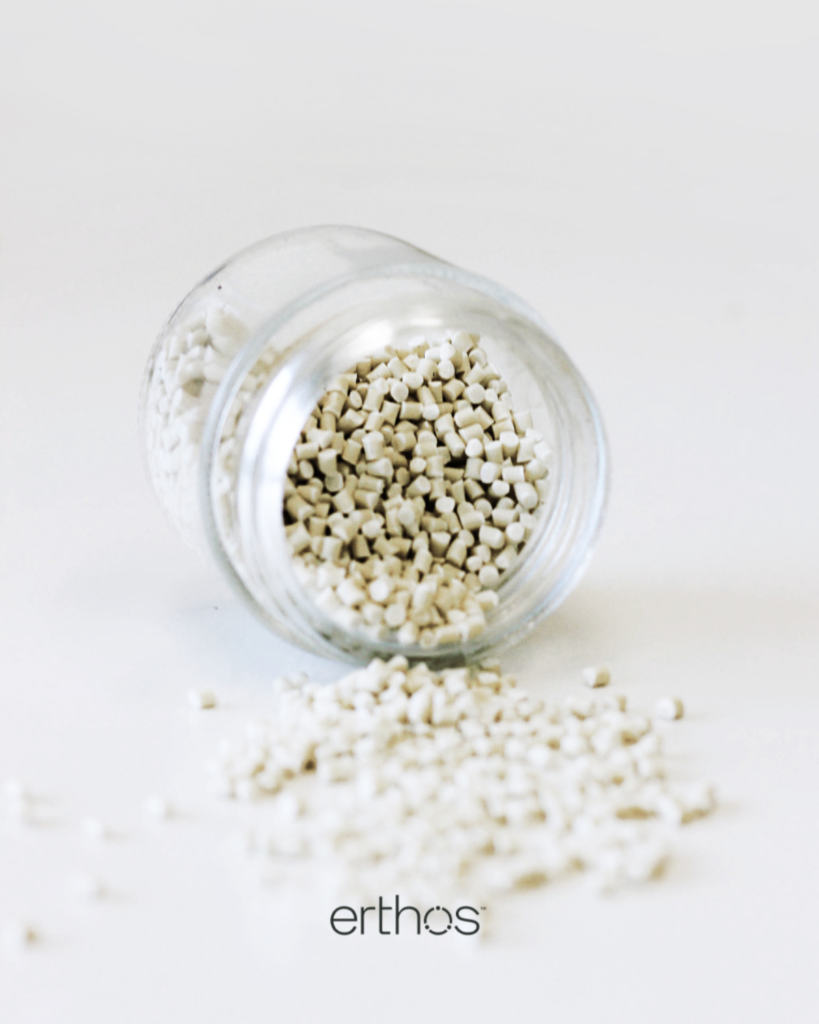 ---
Nuha and her Co-Founder Kritika came through our third fund, and since the investment, the team has continued to grow its service and personnel. Click here to learn more about the Co-Founders and erthos or here if you are a Founder innovating in any of our three vectors.